Jadie Thompson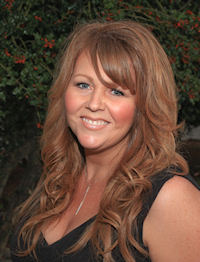 I've been a stylist since 1992 and, above all, I am passionate about what I do!
Special Training: I've been in the stylist business for 15 years and am licensed in California & Oregon. I am an award winning colorist-for primary syn color.
Areas of Expertise: facial waxing, hair coloring and haircutting.
My Philosophy: I am an enthusiastic professional dedicated to excellence. I strive to exceed your needs as a client, continually updating my education to bring you the newest concepts and industry trends.
Personal Interests/Hobbies: I like to laugh & have fun, especially enjoy great conversation.